Surprise. Surprise! If you look at racial diversity, Las Vegas ranks among the best in America. So says a new report from the Brookings Institution.
Yes, kids, Las Vegas scores No. 1 among large metropolitan areas. Our statistical score was 40, the lowest in the nation. The 40 score means 40 percent of black, Hispanic and Asian people would have to change neighborhoods to equal the whites living there.
Raleigh, North Carolina came in No. 2 with a score of 42. The worst in the nation was Milwaukee, with a score of 81.
So why is this important? Ask Noreena Hertz, who currently is the Associate Director of the Centre for International Business and Management at the University of Cambridge.  (Check out her great TED talk.) She writes in her book Eyes Wide Open, "If we are to make smarter decisions, we need to include in our decision-making people who look different to us,  sound different to us and have different skills."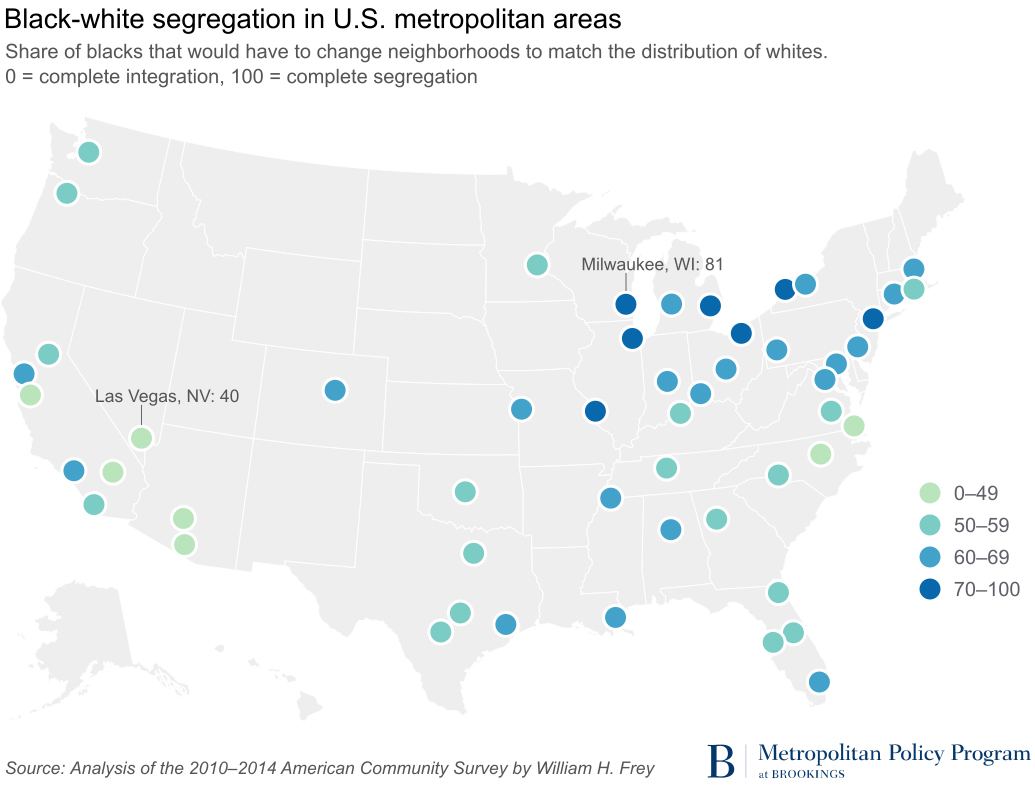 In addition to race and gender, she adds age. Yes, living next to fossils like me can help you make better decisions!
Glad to see Las Vegas is No. 1 at something so important!
P.S. Call, text, email or send a carrier pigeon if you need any help with your real estate.
((hugs)) BETH Ellyn
THE Las Vegas Real Estate Concierge
State Managing Broker, Nevada
702.758.4318  Talk. Text. SMS. Video chat
beth.rosenthal@exprealty.com  Google Hangouts
Las Vegas Propportunities  Facebook business page
@yale1974 Twitter
BA: Yale
MS: Columbia
MBA: L'ecole du Hard Knocks
Licensed in Nevada since 1996: I have previous
When competence AND creativity matter!